Backcountry skiing monitor bowl park city utah
Backcountry skiing monitor bowl Park City Utah.  This area located on the Park City ridge line is a classic! !  From the crest you will have views of Canyons side and PC side. Also many other near by options for great skiing.   Afterward you'll know that Monitor feeling!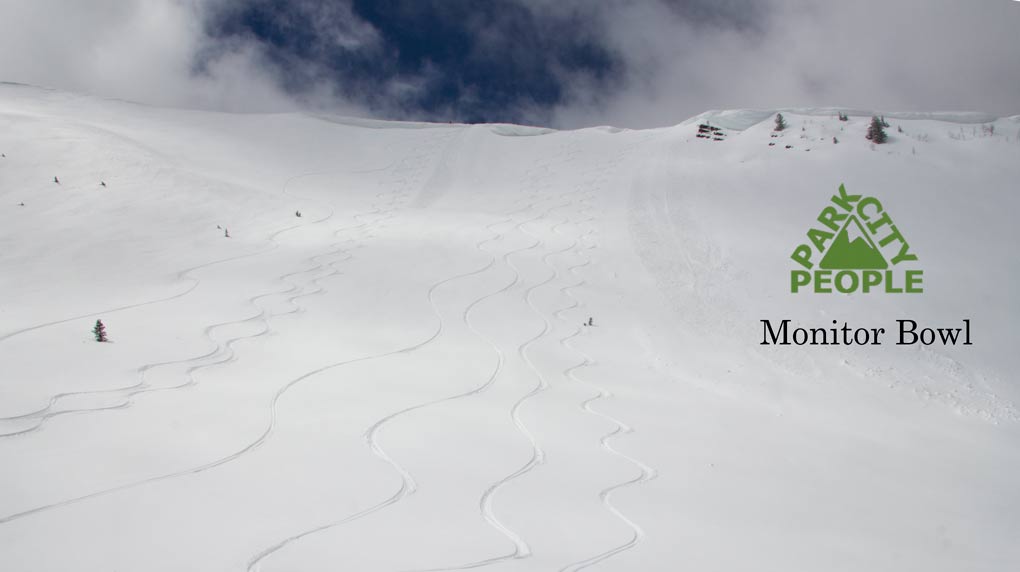 ---
Backcountry skiing monitor bowl park city utah
Winner!  When you get to ski Monitor bowl powder, you're  the winner! Monitor bowl serves up uninterrupted, treeless, powder skiing when conditions are right.  Monitor bowl's steep slopes are treeless for a reason.  Predictable avalanches tear down Monitor bowl on a regular basis.  Wind loading is the primary factor in the often dicey snow stability.  Monitor bowl must be skied with caution.  You need to know the avalanche forecast, know the conditions, and carry a beacon/shovel/probe.   However; when you do get to go backcountry skiing monitor bowl park city utah, throw your hands up because you're the winner!
---
---
Where is Monitor Bowl?

From Big Cottonwood Canyon park at Solitude Mountain resort.  Then Cross the highway and head down the canyon until you reach Willow fork to the right.  Or, just park at the Willow Heights trailhead and make your way up the trail.
From Park City Resort, access the Park City ridgeline backcountry by way of 9,990 chairlift.
update 2023 - the backcountry gate top of 9,990 has been shut down indefinitely.  Now access is gained atop the Peak-5 chairlift.
Ski south down the ridgeline until you come to an uphill section.  Transition: then skin along the backside (west) of silver peak.  Regain the ridgeline and keep skinning.  There is a flat/downhill section, but I find that it is not worth the time to transition.  Keep on the ridge line until you reach the next tallest peak.  On your left you'll have Monitor Bowl and West Monitor Bowl.
---
Photography
We made a new friend atop Monitor.  His name is Andrew Muse and he's an awesome snowboarder!   We met him up top and watched him drop an enormous 20+ foot cornice before snowboarding down the Monitor bowl face with ease.   I got some photos of him and others in action. https://theoutdoorclick.smugmug.com/Ski-Monitor-Bowl-Photography
---
Related Articles and links:
If you like this sort of stuff, Like us on Facebook
Instagram account instagram
Park City People YouTube