Ruth Lake Rock Climbing / near Park City
Ruth Lake Rock Climbing Awesome unique climbing near Park City. A must do for anyone!
A short 50 miles outside of Park City, there's a really cool place, Ruth Lake Rock Climbing. Ruth Lake is located in the Uinta mountains right off the Mirror Lake Highway. There is a short 2 mile hike or to access the climbing walls. Ruth Lake is great place to climb. There are routes for all sorts of abilities. The rock is quartzite and it's some of the best rock to climbed on. The quartzite here in the Uinta mountains is solid and unique. This area is for bolted sport climbing. This makes it a popular spot for Salt Lake / Park City locals looking for easier routes in cooler temperatures during the Summer months. Routes range from 5.6 to 5.12, and can be upwards of 80′ in length. The best thing about Ruth Lake is that it's easy to access yet still in the wilderness. There are good trees nearby some of the climbing walls to setup a hammock.
---
Ruth Lake Rock Climbing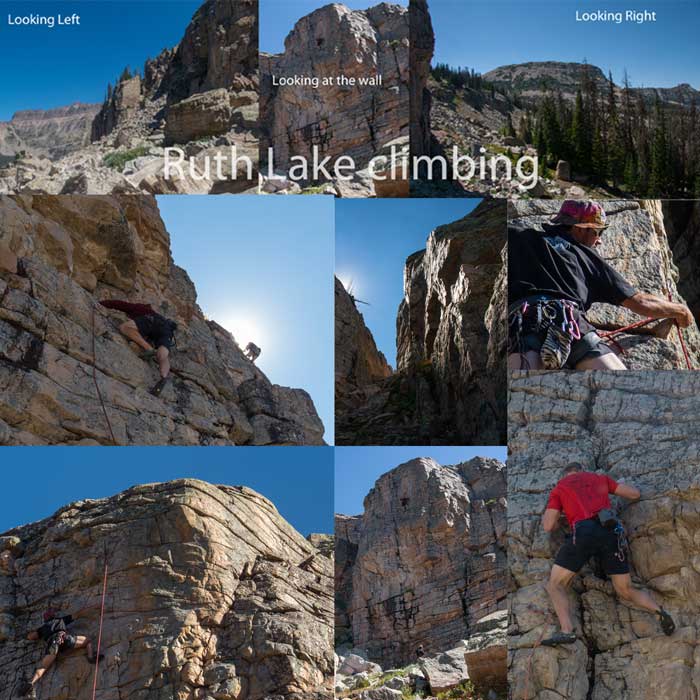 The highlight of the Ruth Lake climbing area is a 5.10a route called Black Elk. On Mountain Project.com it says that the Black Elk route is worth the drive to Ruth Lake alone. This area has several walls to climb on, The Good Medicine wall is the most popular of them. Other walls in the area are the Memorial Wall, Assassin Wall, and others
---
LINKS: